Teeth Whitening – Pasadena, TX
Helping Your Smile Shine
A recent study showed that 80% of Americans would like to have whiter teeth. We're not surprised. Brilliantly white teeth make an impact. In fact, research indicates that a person who has a brighter smile conveys a message of youth, vitality, and success. Interested? We thought so! To give your smile dazzle and shine, Dr. Revel, Dr. Holmes, and Dr. Lowery recommend take-home teeth whitening in Pasadena, TX. This proven bleaching method uses custom-made trays and professional-strength teeth whitening gel to significantly brighten smiles.
Why Choose Pasadena Family Dentistry for Teeth Whitening?
Reliable Opalescence Whitening Kits
Dentists Who Listen Carefully to Your Needs
Comfortable, Homey Dental Office
White Teeth like Nature Intended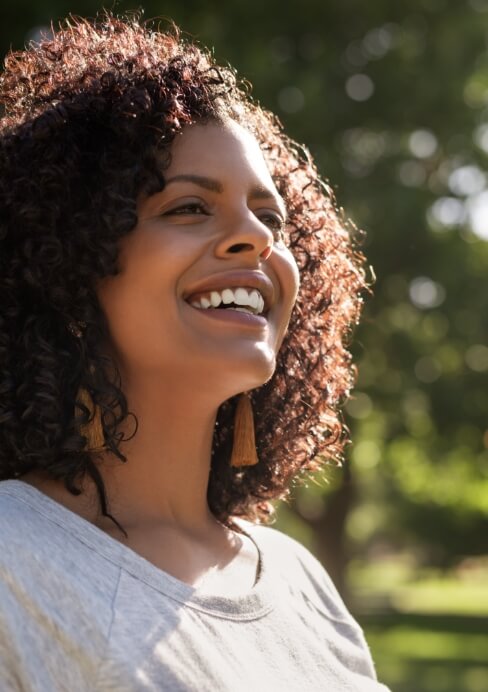 Our teeth are naturally meant to be white because the protective enamel layer that surrounds each tooth is made of calcium, a white mineral. However, enamel usually contains a hint of gray or yellow, too. Because enamel is translucent, the darker or more yellow layer of dentin below the enamel shows through, especially as we age, and enamel begins to thin.
How Stained and Discolored Teeth Happen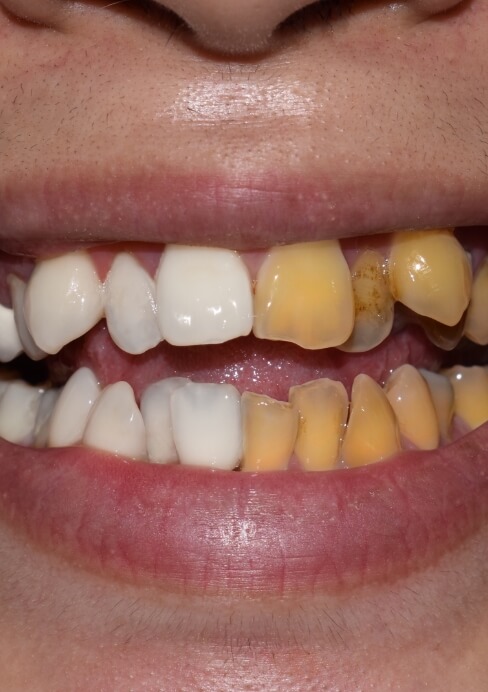 Your smile can darken because of both extrinsic and intrinsic discoloration. Extrinsic discoloration happens as a result of having colorful foods and beverages that stain the enamel surface. Coffee, tea, red wine, cola, sports drinks, fruit juices, tomatoes, and berries are only a few of the culprits that can steal your white smile. If you use chewing or smoking tobacco—and we hope that you don't—then the nicotine in these can also darken your teeth.
Intrinsic discoloration happens deeper inside the tooth. For example, ingesting too much fluoride as a child can darken permanent teeth. A serious injury to the mouth can lead to bleeding within a tooth that changes the color. There are also some medications, such as the antibiotic tetracycline, certain kinds of chemotherapy, or radiation for cancer, that can cause intrinsic discoloration.
Take-Home Teeth Whitening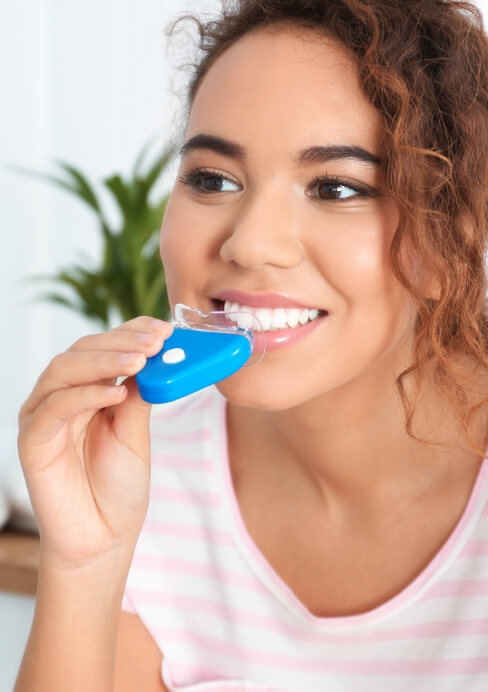 At Pasadena Family Dentistry, our cosmetic dentists are committed to not only the health of your teeth and gums but also the appearance of your smile. We know what a white and bright smile can do for a person's attitude, confidence, and happiness. That's why we offer an outstanding take-home whitening system.
We'll take an impression of your teeth to fabricate custom-fitted mouth trays right here in our dental office. These trays hold the whitening solution close to your teeth and prevent saliva from diluting the efficacy of the gel. All you have to do is fill each tray with the professional-grade bleaching gel that we provide and wear them for the length of time that either Dr. Revel, Dr. Holmes, or Dr. Lowery recommends.
Stains and discolorations from food, beverages, tobacco, and aging disappear gradually to reveal radiant teeth. Use as directed for one to four weeks to achieve your whitest, brightest smile.
Another advantage of using a take-home whitening system is that you can easily touch up your smile whenever you notice that your teeth are beginning to look dull or darker. The same whitening solution you used to initially transform your smile is perfect for the occasional touch-up, too!