Preventive Dentistry – Pasadena, TX
Stop Dental Problems Before They Can Even Start
Dr. Holmes, Dr. Revel, and Dr. Lowery are your partners in the quest for a healthy smile. As caring, experienced practitioners of general and family dentistry, they consider themselves instructors and motivators. At your six-month dental checkup and teeth cleaning, they will thoroughly assess your dental health and teach you to care for your smile at home. They'll also give you tips to incorporate healthy habits and avoid negative ones.
Our full-service family and general dentistry services strengthen oral function and maximize appearance and comfort. We offer athletic mouthguards to thwart sports-related oral injury and nightguards to prevent teeth clenching and grinding. Our dentists give kids happy, healthy smiles with comprehensive children's dental services. We're committed to your family's long-term dental health! Keep reading to learn more about our available options for preventive dentistry in Pasadena, TX.
Why Choose Pasadena Family Dentistry for Preventive Dentistry?
Dentists That Provide Personal Attention
Fully Explained Dental Services and Financial Options
Well-Trained, Friendly Dental Staff
Dental Checkups & Teeth Cleanings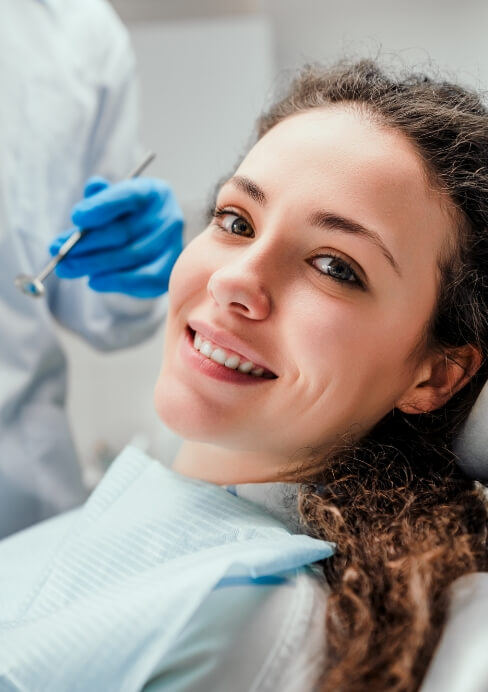 We recommend that children and adults alike visit our dental office twice a year (once every six months) for a comprehensive checkup. During this visit, our team members and doctors will carefully inspect your oral health for any changes or signs of trouble, reviewing each tooth, the gum tissue, the bite, the jaw, existing restorative work, and more. X-rays will reveal any damage or infection that may not be showing on the surface just yet. Once we have all of this information at our disposal, we will work with you to devise a treatment plan to address your needs.
Over time, the sticky, bacteria-filled substance known as plaque is constantly forming on teeth, threatening to harden into tartar and cause lasting decay. While diligent brushing and flossing can remove plaque, even the smallest of missed areas can result in dental damage over time. That's why it's important to visit our talented staff regularly for a professional cleaning! During these visits, we will remove plaque, tartar, and minor dental staining so that you can enjoy a smile that looks and feels refreshed.
Learn More About Dental Checkups
Learn More About Dental Cleanings
Oral Cancer Screening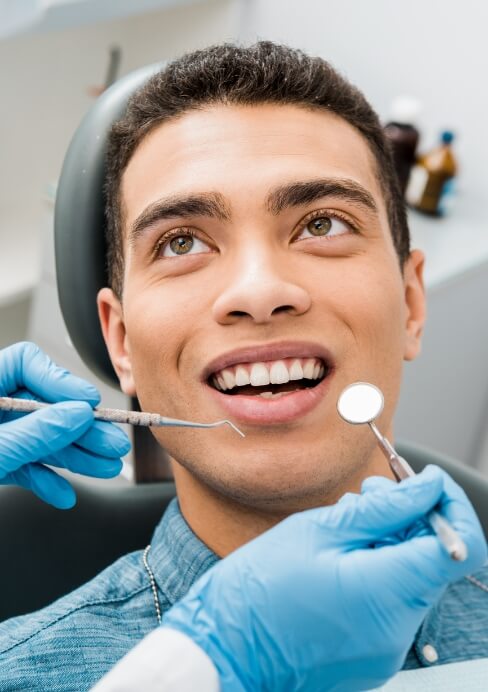 Thousands of new cases of oral cancer are diagnosed every single year, and nearly half of those patients won't survive more than five years past that point. This happens because most patients don't receive a solid diagnosis until their case has already reached an advanced stage, making recovery a difficult and often unsuccessful process. Thankfully, attending regular oral cancer screenings at Pasadena Family Dentistry can help! We use VELscope technology to locate cancerous or pre-cancerous cells within the mouth at their earliest stages of development, keeping our patients safe while also potentially saving their lives.
Learn More About Oral Cancer Screenings
Athletic Mouthguards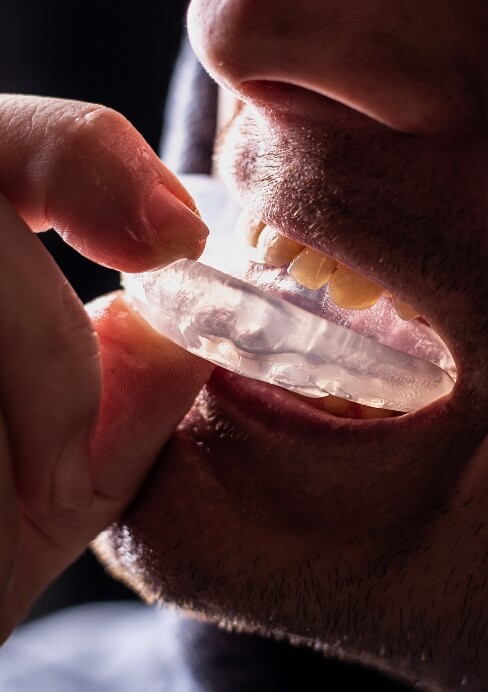 Are you or your children seasoned athletes? Do you regularly participate in games where physical contact with other players or hard surfaces is a possibility? If so, it's important to keep your vulnerable smile protected from injury just like you would your head or knees. Here in Pasadena, TX, Dr. Holmes, Dr. Revel, and Dr. Lowery can help patients find ideal mouthguards for their unique smiles. While multiple options are available, we strongly recommend a custom-made model designed by us, as these provide the best stability, comfort, and flexibility.
Nightguards for Bruxism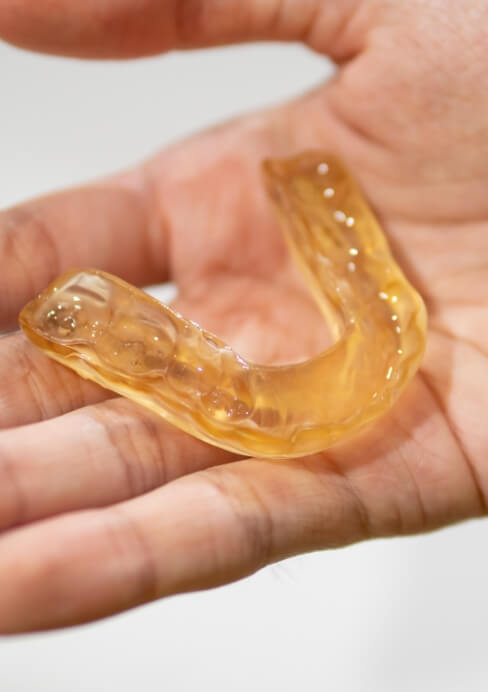 Bruxism (more commonly referred to as "teeth grinding") is a common bad habit that plagues patients of all ages, especially busy professionals. What's worse is that you're much more likely to experience it while sleeping, leaving sufferers confused as to why they're experiencing worn-down enamel, jaw pain, and other unpleasant symptoms. Thankfully, the regular use of a nightguard from Pasadena Family Dentistry can help minimize the damaging effects of grinding.
Toothpaste / Mouthwashes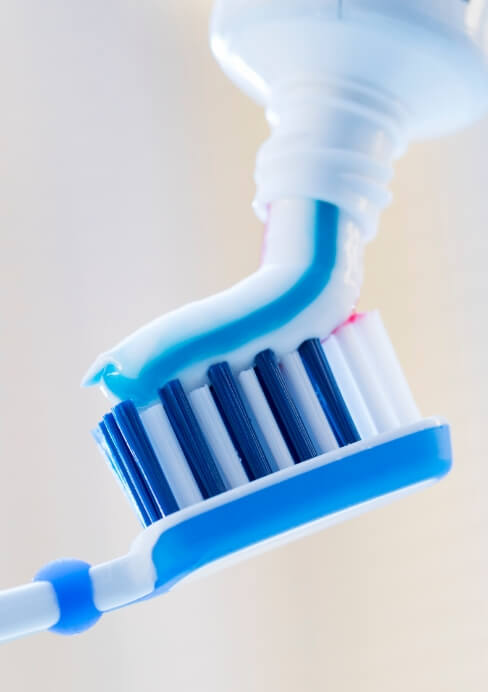 While ongoing professional care from a trusted dental team like ours is very important for maintaining your healthy smile, keeping up with a strong oral hygiene routine at home is just as crucial. When needed, Dr. Holmes, Dr. Revel, and Dr. Lowery will be happy to recommend quality oral hygiene products that can make a positive difference in your family's brushing and flossing habits, including Clinpro toothpaste, PerioMed oral rinse, CloSYS brand items, and more.