Dental Bridges – Pasadena, TX
Replacing One or More Teeth
Looking for more information about replacing missing teeth with dental bridges in Pasadena, TX? Look no further than Pasadena Family Dentistry! If you've lost teeth due to an accident, injury, or gum disease, our dentists can create a fixed bridge to restore your solid smile. A fixed bridge not only fills the gap but also prevents the repositioning of remaining teeth. It can correct a misaligned bite, improve chewing function and speech articulation, and provide internal structure for the face to give you a more youthful appearance.
Why Choose Pasadena Family Dentistry for Dental Bridges?
Long-Lasting, Lifelike New Teeth
Dentists Who Offer a Personalized Approach
All Treatments are Thoroughly Explained
What is a Fixed Bridge?
First of all, a bridge is a prosthetic tooth (or teeth) that attaches on one or both sides to teeth prepared with dental crowns. A fixed bridge is joined onto the neighboring abutment teeth (crowned teeth) and consists of three basic units: the false tooth or teeth (called a pontic) and two abutment crowns. The style of bridge we suggest will depend upon the strength and health of the abutment teeth, as well as the location of the gap in relation to the rest of your dentition. If healthy, adjacent, abutment teeth aren't available, a surgically-implanted metal post, known as a dental implant, may offer a solid alternative. For a bridge that replaces many teeth, we may recommend a removable partial denture or implant-supported prosthetics. With proper care, a fixed bridge may last at least 8 to 15 years.
When Are Fixed Bridges Used?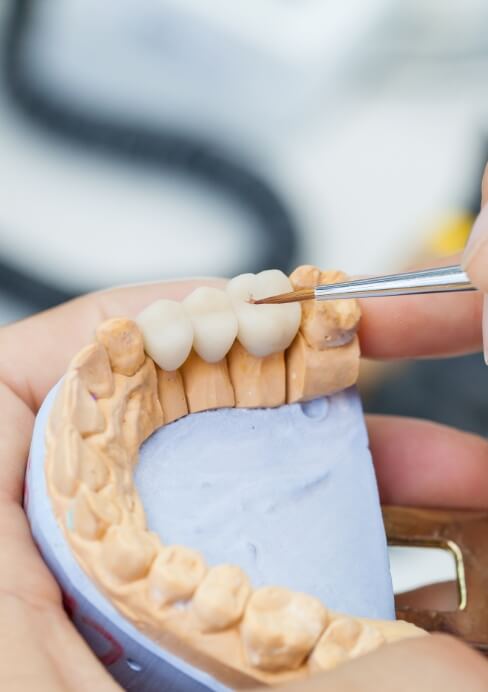 A fixed bridge will likely be the recommended method of replacement when several teeth have been lost in a row and the teeth that surround the gap are healthy. The dental bridge in Pasadena is also a good option for patients who need a replacement fast, as a fixed bridge can be completed in just a few weeks. Patients who are eligible for dental implants may benefit more from an implant-supported bridge, however, as dental implants promote better oral and overall health. Your dentist will fully discuss your options with you to help you make the most informed decision regarding your replacement options.
Am I a Good Candidate for a Fixed Bridge?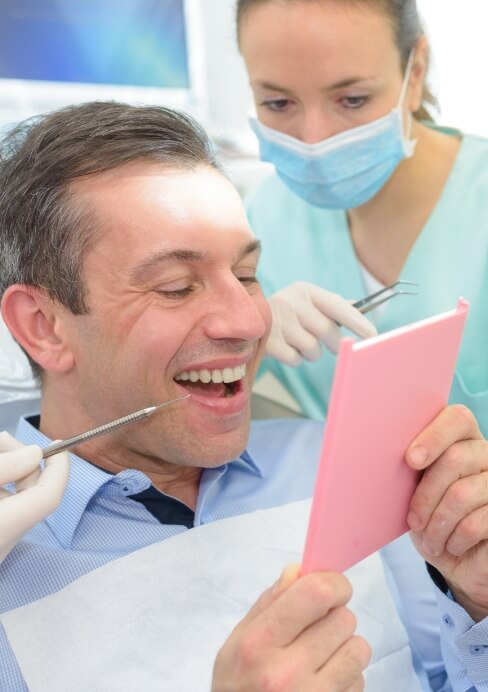 Most adults who have lost several teeth in a row are good candidates for a fixed bridge. This is a non-invasive procedure, so there are no health concerns for recovery as there are with dental implants. Patients who are not eligible for implant dentistry may choose a fixed bridge as a sturdy alternative. The only way to know for sure what you are a candidate for in regard to tooth replacement is to schedule an appointment with your restorative dentist at Pasadena Family Dentistry!
How Do I Take Care of a Fixed Bridge?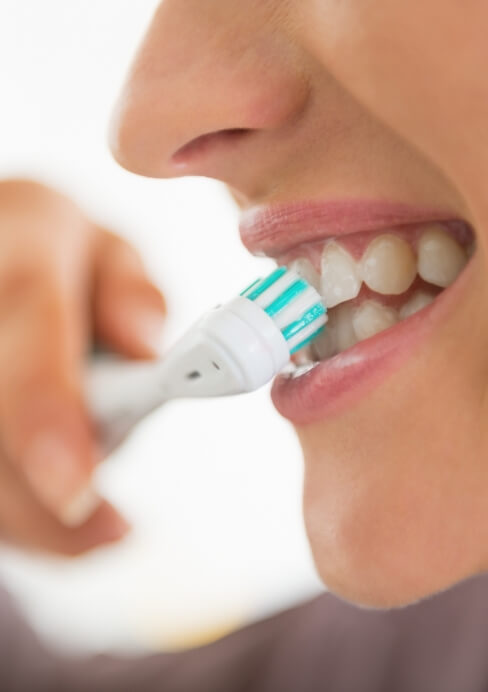 After the treatment is complete, we will send you home with precise instructions on how to keep your bridge clean and functioning properly. With solid care and maintenance, you can expect your bridge to last for up to 15 years and possibly longer.
Some ways to take care of your bridge include:
Continue to brush your teeth for two minutes, at least twice a day or after each meal.
Concentrate on the area at the base of the bridge as you brush to prevent plaque and tartar buildup, which can put your gums at risk of gum disease.
Invest in an interdental cleaner or water flosser to get better access between the hard-to-reach areas.
If your bridge is in the front of the mouth, avoid biting directly into hard items like apples or crusty bread. A fixed bridge is sturdy, but you should still take care to avoid excessive pressure.
Contact your dentist if you notice that your bridge has become loose, chipped, or if it has broken. Getting it fixed right away will prevent further damage or injury to the soft oral tissues.