Root Canal Treatment – Pasadena, TX
Get Out of Pain & Back to Smiling
Are you suffering from a tooth that's pained or incredibly sensitive? Thankfully, root canal treatment from our Pasadena, TX dentist may be able to treat the problem while allowing you to maintain your natural tooth here at Pasadena Family Dentistry. Dr. Holmes, Dr. Revel, and Dr. Lowery take pride in being able to successfully treat oral discomfort and help dental patients smile confidently once more! If you're ready for an appointment here in Pasadena, TX, please give our dental office a call today.
Why Choose Pasadena Family Dentistry for Root Canal Treatment?
Dentists Who Only Recommend Treatments You Need
Multiple In-House Sedation Options Available
Comfortable, Homey Dental Office Environment
When Root Canal Treatment is Necessary
Toothaches may seem sudden, but they are typically caused by an infection that has developed over time. If you experience pain, sensitivity, and discomfort in a tooth, you may have a bacterial infection that has penetrated the outer layers, reaching the vulnerable pulp and root canals within, leading to the threat of extraction. Before root canal therapy, the only way to get patients out of pain was to extract the tooth. However, this treatment allows us to remove damaged or infected tissue while keeping your tooth intact.
What Happens During Root Canal Treatment?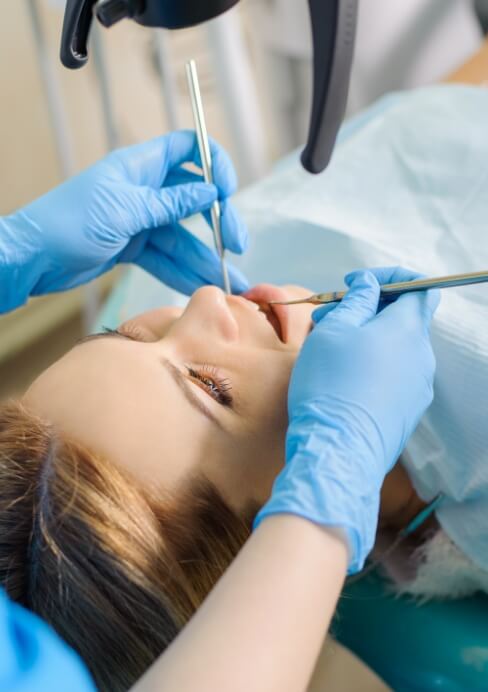 During this in-depth procedure, one of our doctors will carefully access the inner chamber of your teeth so that the canals can be thoroughly cleaned. After replacing the diseased pulp with a safe, biocompatible substance, the tooth is sealed to minimize the risk of further infection. In most cases, we also strongly recommend the placement of a new, customized dental crown so that the treated tooth's function and appearance are fully restored.
At Pasadena Family Dentistry, we're often asked: does root canal therapy hurt? Our team is glad to let patients know that this procedure is more comfortable than ever before with today's modern comfort techniques and state-of-the-art technology. The discomfort that most patients incorrectly associate with root canal therapy is actually the pain they're experiencing because of their infection; after their treatment is complete, they'll be amazed by the relief they feel now that it's gone!
Root Canal Aftercare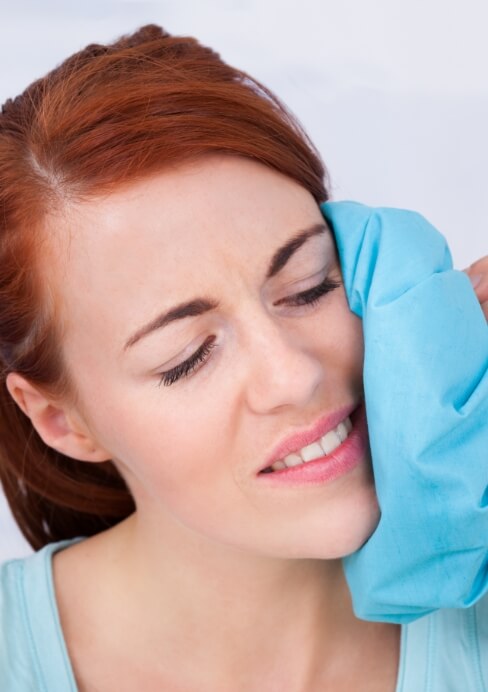 After your root canal, it's normal to experience some slight soreness and sensitivity. This will eventually go away, getting better day after day before disappearing. Immediately after your appointment, avoid chewing on the side of the affected area. You can also take over-the-counter pain medication to manage your discomfort. It's a good idea to take this medication while you're still experiencing numbness so you can get relief before it wears off.
Protecting Your Smile in the Future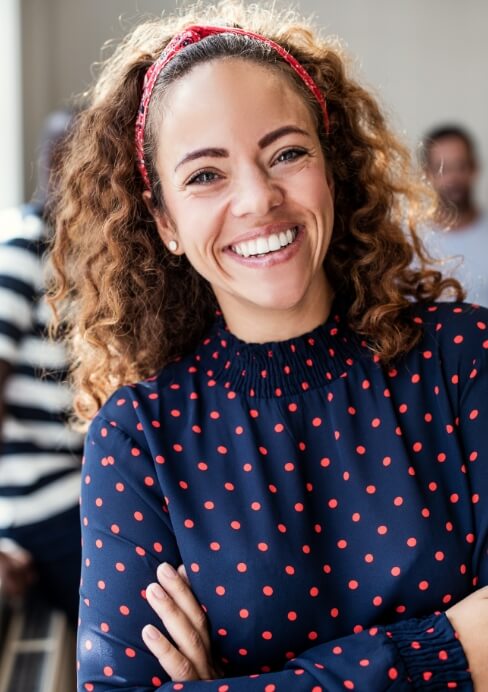 The toothache that requires a root canal in Pasadena can be incredibly painful, which is why you're probably wondering how you can avoid this issue down the road. For starters, it's vital to brush your teeth twice a day for two minutes for each session. You should also floss once a day. These key parts of your oral healthcare routine lift plaque and bacteria off your smile that can cause decay and infection. Additionally, always visit our dental office at least twice a year for regular checkups and cleanings. Our hygienists will clean areas of your mouth that you couldn't reach at home, and one of our dentists will catch any oral health issues early on before they have a chance to turn into a root canal.
Understanding the Cost of Root Canals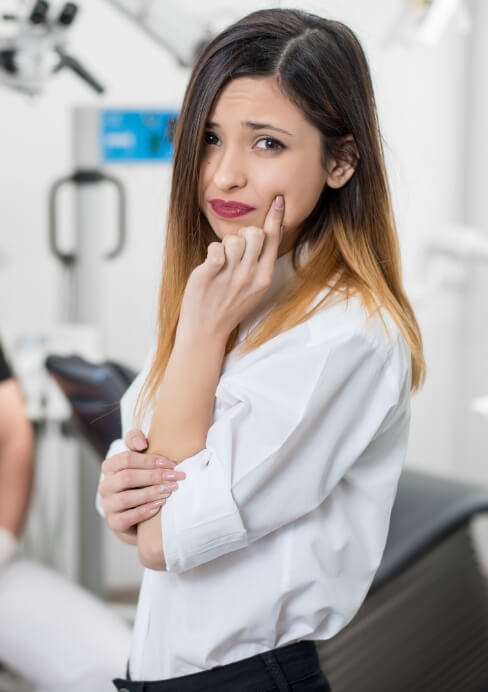 If you need root canal therapy, then you'll likely want to know how much the treatment will cost. However, several factors can affect the overall price of your procedure. For this reason, you'll need to schedule an initial consultation with our team at Pasadena Family Dentistry to receive an accurate assessment of your teeth and an estimate of what you'll pay. We'll also be more than happy to discuss dental insurance or alternative payment plans to help make the cost of root canals in Pasadena more convenient in the long run. Read along or give us a call to learn more today!
Factors That Can Affect Root Canal Cost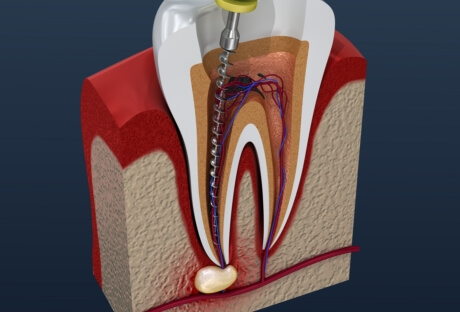 The only way to know the exact price of your root canal therapy will be for us to thoroughly examine your dental situation. However, several factors can significantly influence the overall cost of the procedure, including:
The complexity of the root canal or the severity of the damage/decay.
The type and location of the affected tooth, as molars may be more expensive to treat than front teeth due to their multiple roots.
Additional necessary services, such as a dental crown after the root canal.
Is it Cheaper to Pull My Tooth?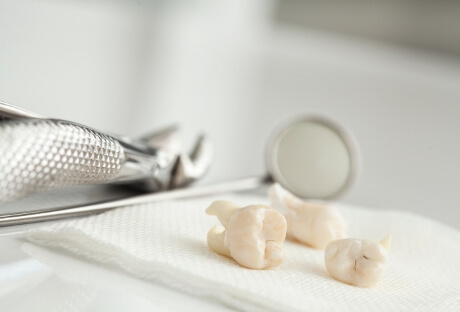 Although it may seem like less of a hassle if you simply extract the damaged or decayed tooth, you'll need to consider the long-term effects of losing one. Not only will your bite be negatively impacted, making eating and speaking more difficult, but your remaining pearly whites can also begin to shift out of place to close the gap.
To prevent dental shifting or jawbone deterioration, you'll require restoration treatments like dental bridges or implants, which can hike up the overall price. Instead, it'll be more cost-effective to save your tooth with a root canal rather than needing to replace it later on. Also, the longer you wait to get this tooth-saving treatment, the more likely you'll need to get it extracted anyway.
Does Dental Insurance Cover Root Canal Treatment?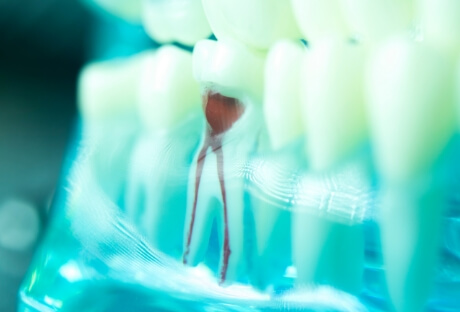 Since root canal therapy is a major procedure that can preserve both your dental and overall health, many dental insurance companies offer coverage of around 50-80% of the cost after meeting your annual deductible. Every policy is different though, so make sure to consult your provider about the details of your benefits. If you'd like help with this process, feel free to reach out to our knowledgeable team!
Other Options for Making Root Canal Treatment Affordable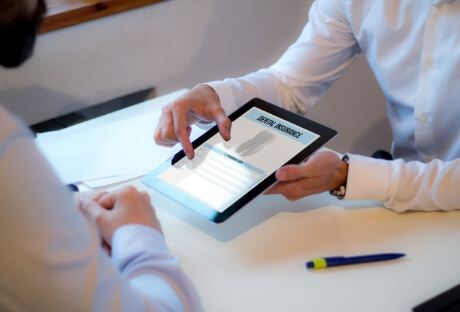 You won't be completely out of luck if you don't have dental insurance. We proudly offer an in-house savings plan for a monthly or annual fee, which provides discounts on several services for a more budget-friendly experience. We also partner with CareCredit and Lending Club which have options that can break up the cost of your treatment into monthly installments with little-to-no interest. If this is something you can benefit from, don't hesitate to see if you qualify.
Root Canal Frequently Asked Questions
Hearing that you need a root canal in Pasadena might strike fear into your heart. After all, there are a lot of scary rumors floating around about root canal therapy. However, most of them are not true in the slightest. Dental technology has advanced significantly in the past few decades, making root canals about as comfortable as getting a standard filling. To help ease your mind, we've taken the root canal questions that we get asked the most often and answered them below.
How Long Will My Root Canal Take?
A root canal typically only takes one appointment to complete, with a second visit a few weeks later to place the permanent crown. However, the length of the procedure can vary based on the severity of the damage as well as the location of the tooth that is being treated. In general, the farther back in the mouth you go, the longer a root canal will take. This is because premolars and molars have more canals within the tooth that must be disinfected. Overall, you can usually expect your procedure to take somewhere between 60 and 90 minutes.
How Much Do Root Canals Cost?
In a similar vein, the cost of a root canal will vary based on where the affected tooth is located in the mouth. The greater number of roots that need to be cleaned out, the more skill and precision the procedure requires. As a result, root canals on back teeth will generally cost more than those on teeth toward the front of the mouth.
Keep in mind that even if your root canal seems expensive, it will ultimately cost less than extracting and replacing a tooth. Getting a root canal right when you need one can save you a great deal of money in the long run.
Does Dental Insurance Cover Root Canals?
Although every dental insurance policy differs, most of them consider root canal therapy a major restorative treatment. Therefore, they will typically cover about half of the cost. Our dental office is happy to work with most dental insurance plans to help you maximize your benefits while minimizing your out-of-pocket costs.
For patients who are uninsured, or who need a little extra help funding their care, we offer affordable third-party financing through CareCredit and Lending Club. Many of these plans come with little to no interest. Additionally, we have an in-house dental savings plan that, in exchange for a monthly or yearly fee, gives you FREE preventive care as well as a 15% discount on all other treatments.
How Successful Are Root Canals?
Root canal therapy has a success rate of more than 95%. Not only can this procedure save your tooth from pain, but the vast majority of teeth that have been treated with a root canal go on to last the rest of a patient's life. As long as you protect the tooth by maintaining good oral hygiene afterward, you can expect to retain your natural smile for quite some time.