Dental Cleanings – Pasadena, TX
Professional Dental Hygiene Refreshes Smiles of All Ages
Everyone over the age of four or five should visit the dentist for a professional dental cleaning twice each year. Our gentle dental hygienists will inspect your gums for periodontal disease, the leading cause of tooth loss in American adults, and they will also look for tooth decay. The dental hygienists are specially trained to detect, deter, and treat gum disease. We prefer to help you maintain optimal oral health, so you never have to worry about gum disease or problems from untreated tooth decay. Read on to learn more about our dental cleanings in Pasadena, TX!
Why Choose Pasadena Family Dentistry for Dental Cleanings?
Dentists Who Provide Personalized Attention
Experienced, Friendly, Professional Staff
Multiple Sedation Options Available
What to Expect During a Dental Cleaning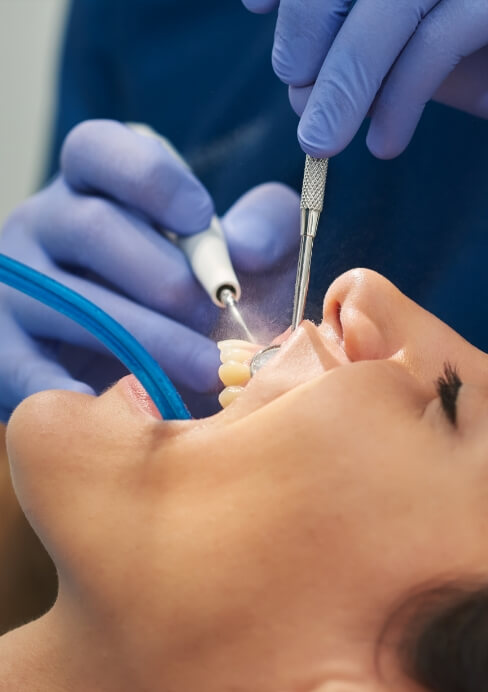 After you're relaxed and comfortable in the dental chair, one of our dental hygienists will begin to carefully clean your teeth. This involves removing plaque and tartar that couldn't be cleaned away at home with special dental instruments. Next, they carefully polish your teeth, allowing you to walk out of our dental office with a smile that looks and feels refreshed. As a final step, one of our pros will thoroughly floss your smile to remove any lingering food debris or bacteria. Once your teeth cleaning is complete, you'll have a beautiful and healthy set of teeth!
Why Are Dental Cleanings Important?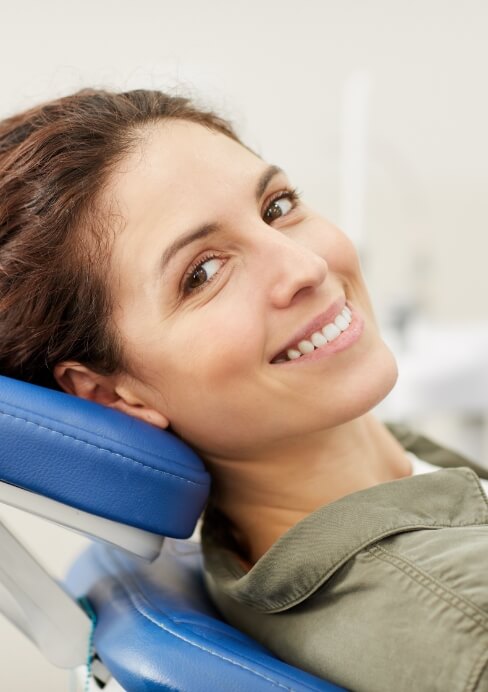 The American Dental Association recommends that you attend routine dental cleanings at least twice a year. That's because when it comes to dentistry, prevention is key. Even those with the best brushing and flossing routines can't reach every inch of their mouth, which is why professional cleaning is so important. We clean your teeth and gums to remove harmful plaque and bacteria before they can cause serious damage. If we do detect a cavity or gum disease, we can usually provide a simple treatment if you've been visiting us twice a year. Dental cleanings protect you from more extensive and expensive dentistry by keeping your mouth healthy and clean.
Tips for At-Home Oral Hygiene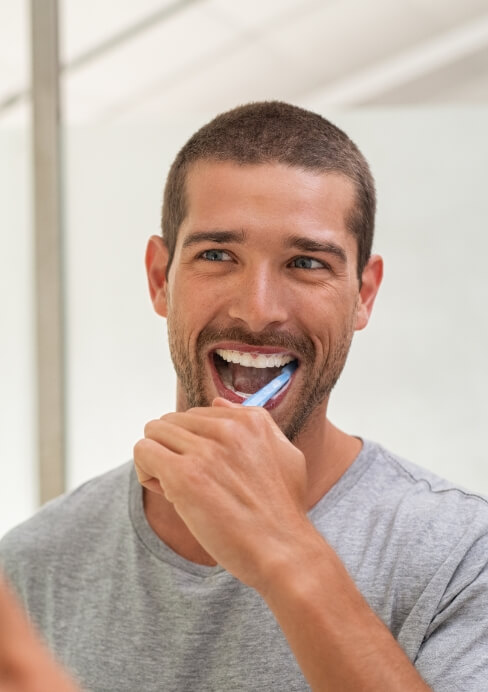 Dental care doesn't stop with your twice-a-year visits. It's up to you to maintain your oral health for the other 363 days of the year. This starts with brushing twice a day for two minutes for each session. Angle your brush head at 45 degrees for the most thorough cleaning and use a nonabrasive toothpaste with a soft-bristled toothbrush. Next, make sure that you're flossing once a day to remove plaque from between your teeth. Each tooth has 5 sides: the front, back, top, left side, and right side. If you don't floss, you're leaving 2 sides of each tooth susceptible to decay, plus you're not lifting bacteria off your gums, increasing chances of infection. For an extra layer of cleaning, try adding mouthwash to your routine. Just look for alcohol-free products that have the American Dental Association's seal of approval.
If you have any questions about dental cleanings, please don't hesitate to contact our dental office to speak with one of our friendly staff members. We can't wait to help you smile!