Children's Dentist – Pasadena, TX
Lifelong Smiles for Your Little Ones
Are you looking for a trusted children's dentist in Pasadena, TX? At Pasadena Family Dentistry, gently caring for children's smiles is one of the things we do best! Dr. Holmes, Dr. Revel, and Dr. Lowery help both kids and their parents feel at ease by delivering safe and soothing dental care. Children's dentistry from our fun, enthusiastic, and knowledgeable dental team will protect your child's smile now and in the future. Call us to schedule their next appointment!
Why Choose Pasadena Family Dentistry for Children's Dentistry?
Full Menu of Child-Friendly Treatments
Friendly, Knowledgeable Dentists and Team
Comfortable, Inviting Dental Office
Your Child's First Visit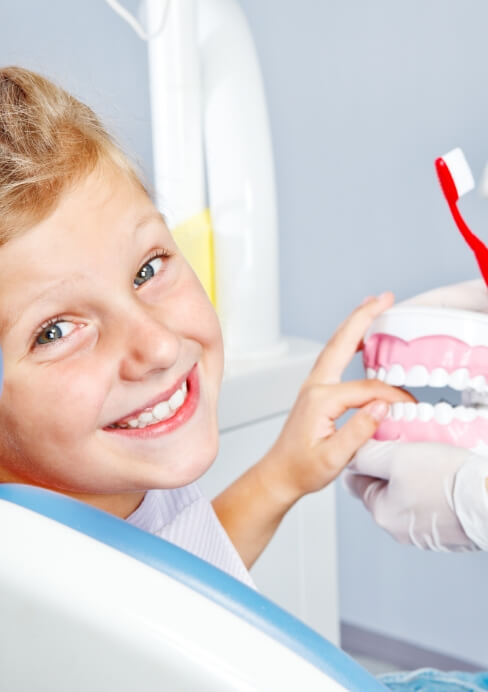 We like to see kids for their first dental visit around the age of five or even sooner if you notice problems. The American Academy of Pediatric Dentistry (AAPD) and the American Dental Association (ADA) both support the concept of establishing a "dental home" where children receive regular and comprehensive oral health care.
With expertise in all aspects of children's dentistry in Pasadena, TX, Dr. Holmes, Dr. Revel, and Dr. Lowery invite you to make Pasadena Family Dentistry your child's dental home. The dentists perform thorough, gentle exams to check for decay, ensure correct bite alignment, and assess appropriate dental development. Regular dental cleanings will start your child on the path to a lifetime of good dental health.
To prevent tooth decay, dentists often recommend dental sealants or a fluoride supplement. These easy-to-apply treatments are proven cavity fighters, and they are a good way to safeguard your child's smile. We provide a positive experience to help kids achieve strong smiles and an appreciation of good oral health.
Finding the best children's dentistry in Pasadena, TX for your child is crucial, as the health of their primary or baby teeth will impact the health of their permanent ones. A child's primary teeth support proper chewing and eating, provide space for the permanent teeth to guide them into the correct position, and promote normal development of the jawbones and muscles.
Dental Sealants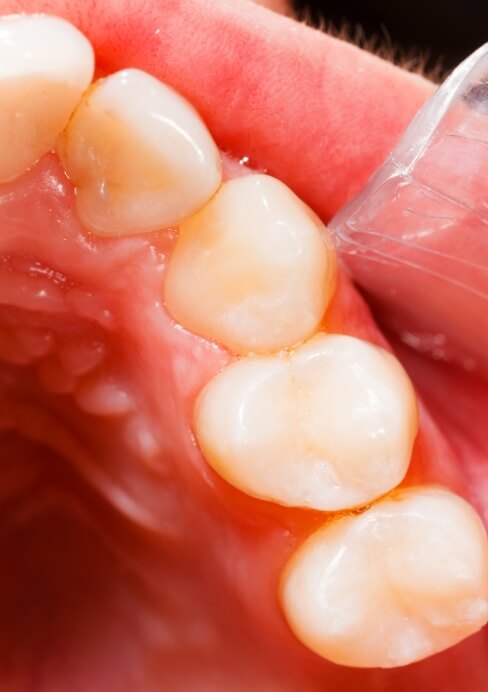 Certain areas of the mouth are harder to keep clean than others, such as the chewing surfaces of the molars and premolars. Children who are still learning to brush and floss are particularly susceptible to decay in these areas, which is why our doctors are likely to recommend dental sealants as a simple and effective preventive service. Sealants are designed to "seal" over these deep pits and grooves, blocking out food particles and harmful bacteria that like to gather there over time.
Learn More About Dental Sealants
Fluoride Treatment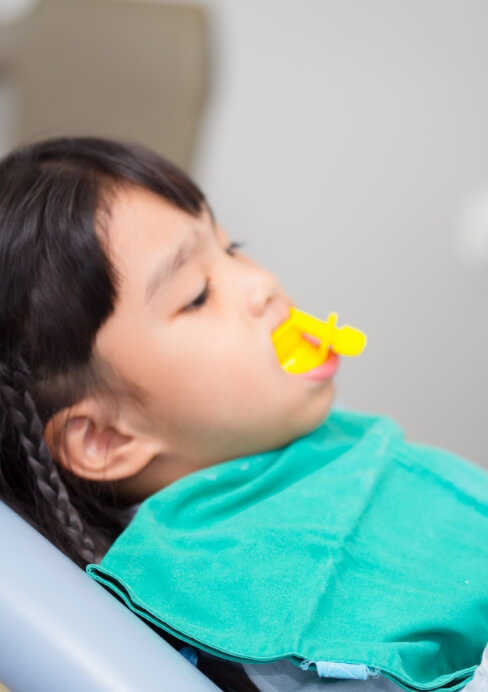 Fluoride is a mineral that's commonly added to community water supplies – and for good reason! Countless studies have shown that patients who grow up with regular exposure to fluoride tend to have teeth that are stronger and less prone to cavities as a result. If your son or daughter's special smile could benefit from more fluoride, our team offers professional applications that can help their teeth stay strong and cavity-free.
Frenectomies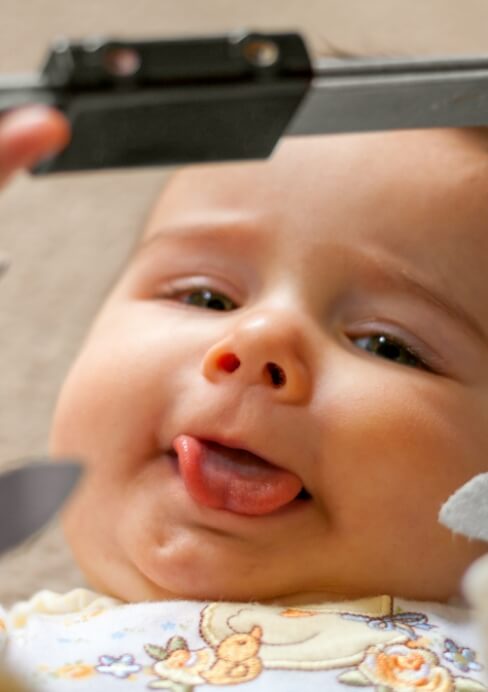 Some children have an overdeveloped frenulum that prevents their lips or tongue from moving properly. This can have a negative impact on speech development and oral health, and in infants, it might even cause issues with feeding. A frenectomy lets us treat lip and tongue ties so that your little one can move their mouth freely. The process can be done very quickly, and we'll take whatever steps we need to to keep your child comfortable.
Pulp Therapy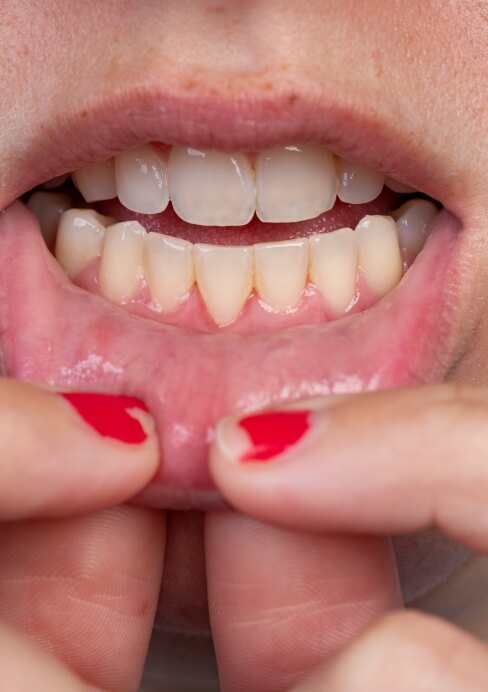 Does your child have a toothache that they can't explain? Or have you noticed any swelling or redness around one tooth in their smile? These could be signs of a dental pulp infection that needs to be treated before it spreads to the rest of the mouth. Pulp therapy lets us stop the infection from spreading while also letting your child keep their natural tooth. The treatment might involve removing just the top part of the pulp or the entire pulp based on your little one's needs.