Veneers – Pasadena, TX
Transform Your Entire Smile
What do you see when you look at your smile? What is the first thing that you notice? Does it make you happy, or does it make you doubt yourself? Teeth can suffer from a wide variety of cosmetic problems, and separate procedures to fix each one can be both costly and time-consuming. Porcelain veneers in Pasadena, however, can correct and mask multiple flaws at the same time, including:
Cracked, chipped, or broken teeth
Stained or discolored teeth
Slightly misaligned teeth
Obvious gaps between teeth
Each one of these imperfections can dramatically affect how you look. Porcelain veneers are a simple way to completely makeover your smile and give you your confidence back.
Why Choose Pasadena Family Dentistry for Veneers?
Lifelike, Long-Lasting Results
Dentists Who Always Listens Carefully
Friendly Staff to Walk You Through the Process
What Are Porcelain Veneers?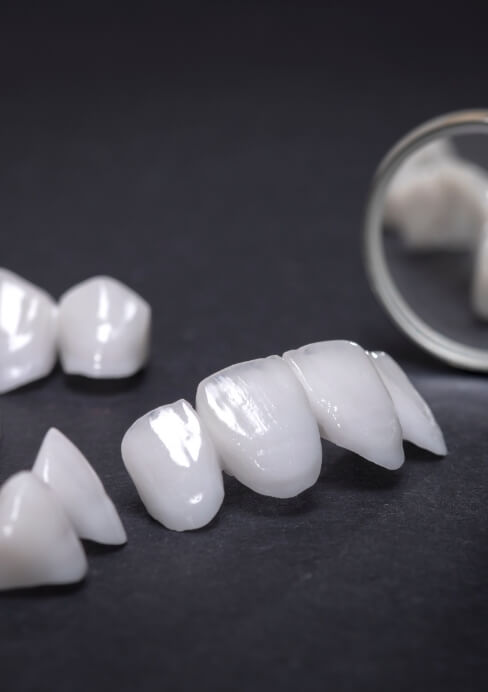 Porcelain veneers are extremely thin, ceramic coverings that are bonded to the front of your teeth to improve their appearance. They offer a much less invasive way to fix a multitude of cosmetic issues and can enhance a patient's teeth both aesthetically and functionally. The high-quality ceramic material can faithfully replicate a natural tooth's color, shape, size, and strength. It is also non-porous, making it stain-resistant. It will leave you with teeth that are both pleasing to look at and can be trusted day to day.
What Is the Procedure Like?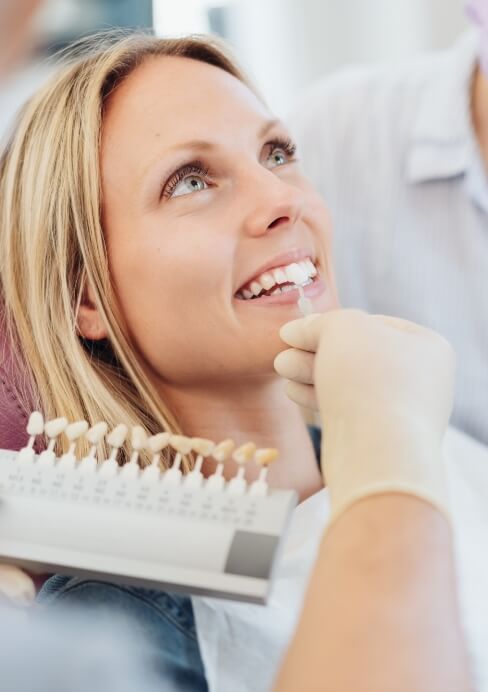 The procedure is quick, painless, and can usually be completed in just two easy visits. To start, you just need to come to see us at Pasadena Family Dentistry. This will give Dr. Holmes, Dr. Revel, and Dr. Lowery the chance to take a look at your teeth and gums to determine if porcelain veneers are the right solution for your smile. They only require that you have a minimal amount of dental structure removed and are very conservative.
If you both decide to proceed, they will start by buffing off a very small portion of your natural enamel – only about 2mm. This is about the thickness of a contact lens and allows your teeth to have enough room for the veneers. They will then take an impression of your teeth and send it to a local dental lab to fabricate your veneers, and you will wear a temporary set during this time.
Once the veneers are ready, your doctor will use a composite resin to firmly bond them to your teeth. The resin provides a very secure hold and only takes a few minutes to completely harden. After that, your new smile is ready to be shown to the world! Simple brushing and flossing can keep your veneers looking like new for years to come. You need to take care of them just like your natural teeth, so avoid chewing extremely hard foods and always wear a mouthguard while playing sports.
Just For You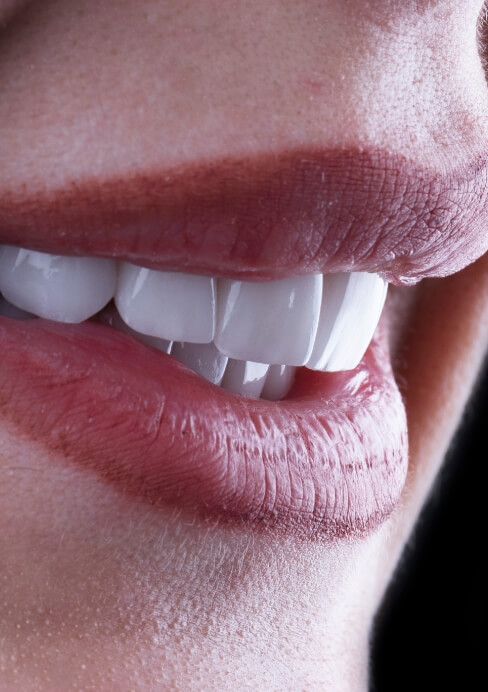 Every set of veneers is custom-made for each patient. This allows people to choose the degree of change they want, whether it be subtle or dramatic. A personal touch is that we will take the extra time to make sure your veneers are perfectly shaded to match the rest of your teeth.