Veneers – Pasadena, TX
Transform Your Entire Smile
What do you see when you look at your smile? What is the first thing that you notice? Does it make you happy, or does it make you doubt yourself? Teeth can suffer from a wide variety of cosmetic problems, and separate procedures to fix each one can be both costly and time-consuming. Veneers in Pasadena, TX can correct and mask multiple flaws at the same time, including:
Cracked, chipped, or broken teeth
Stained or discolored teeth
Slightly misaligned teeth
Obvious gaps between teeth
Each one of these imperfections can dramatically affect how you look. Porcelain veneers are a simple way to completely makeover your smile and give you your confidence back.
Why Choose Pasadena Family Dentistry for Veneers?
Lifelike, Long-Lasting Results
Dentists Who Always Listens Carefully
Friendly Staff to Walk You Through the Process
What Are Porcelain Veneers?
Porcelain veneers are extremely thin, ceramic coverings that are bonded to the front of your teeth to improve their appearance. They offer a much less invasive way to fix a multitude of cosmetic issues and can enhance a patient's teeth both aesthetically and functionally. The high-quality ceramic material can faithfully replicate a natural tooth's color, shape, size, and strength. It is also non-porous, making it stain-resistant. It will leave you with teeth that are both pleasing to look at and can be trusted day to day.
What Is the Procedure Like?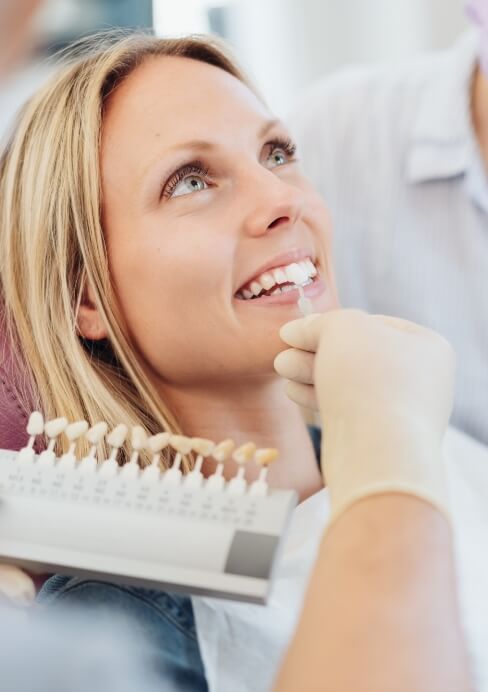 The procedure is quick, painless, and can usually be completed in just two easy visits. To start, you just need to come to see us at Pasadena Family Dentistry. This will give Dr. Holmes, Dr. Revel, and Dr. Lowery the chance to take a look at your teeth and gums to determine if porcelain veneers are the right solution for your smile. They only require that you have a minimal amount of dental structure removed and are very conservative.
If you both decide to proceed, they will start by buffing off a very small portion of your natural enamel – only about 2mm. This is about the thickness of a contact lens and allows your teeth to have enough room for the veneers. They will then take an impression of your teeth and send it to a local dental lab to fabricate your veneers, and you will wear a temporary set during this time.
Once the veneers are ready, your doctor will use a composite resin to firmly bond them to your teeth. The resin provides a very secure hold and only takes a few minutes to completely harden. After that, your new smile is ready to be shown to the world! Simple brushing and flossing can keep your veneers looking like new for years to come. You need to take care of them just like your natural teeth, so avoid chewing extremely hard foods and always wear a mouthguard while playing sports.
Just For You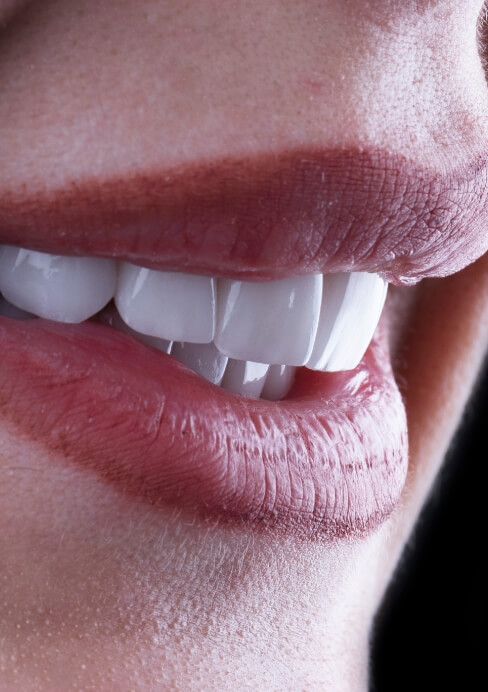 Every set of veneers is custom-made for each patient. This allows people to choose the degree of change they want, whether it be subtle or dramatic. A personal touch is that we will take the extra time to make sure your veneers are perfectly shaded to match the rest of your teeth.
Understanding the Cost of Veneers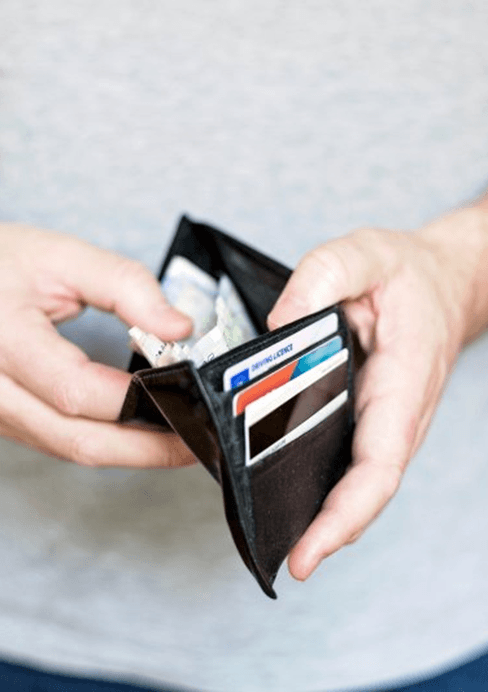 Though veneers may sound like the ideal solution for enhancing your pearly whites, you'll want to know how much you'll have to pay for the procedure beforehand. Since there are multiple types of treatments available, you might also want to know what to expect from other cosmetic options. By consulting our team, we can walk you through the different services we offer and how they compare with the results and cost of veneers. We'll also review your financial situation and recommend financing options to help you work within your budget.
Cost vs. Cosmetic Dentistry: What's Best for Me?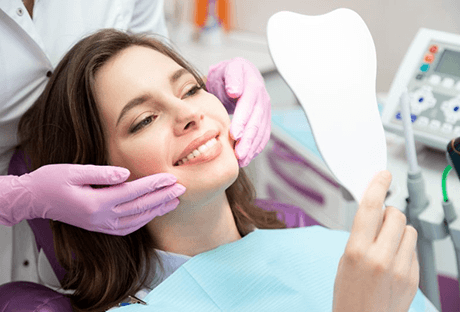 The most common reasons people go for cosmetic dentistry are to change the size, shape, or color of their teeth or a combination of these. Veneers provide an all-inclusive solution for upgrading your smile, but they aren't the only treatment out there. Our team can deliver various types of services to improve your teeth, each with its unique price range. Here's a look at their results and costs, and how they measure up to veneers:
Teeth whitening – As one of the most cost-effective ways to brighten your smile, professional teeth whitening can enhance your pearly whites relatively quickly. With either an in-office or at-home kit treatment, you can be sure to enjoy a dazzling grin for several months to a couple of years with proper care. This, however, will only change the color and not any other aspects of your teeth.
Dental bonding – Similar to veneers, we can use composite resin to completely change the shape, size, color, and spacing of your teeth with dental bonding. This can help conceal minor dental flaws, such as chips, cracks, stains, or gaps. The difference is that your results may only last several months while veneers can last 15 years or more with minimal maintenance.
Gum recontouring – Your teeth can appear short or stubby due to excessive gum tissue. If so, we can perform gum recontouring to help reveal the rest of your teeth underneath. Since this tissue won't grow back on its own, the results will be permanent. Still, this treatment won't fix any factors regarding your teeth.
Veneers – This procedure enhances the shape, size, color, and spacing of your teeth, and can go for well over a decade before needing replacements. Of course, this option comes with a higher upfront cost, but the results can end up paying for themselves. With proper care, you can enjoy showing off a healthier and more beautiful smile with greater confidence!
How to Make Veneers Affordable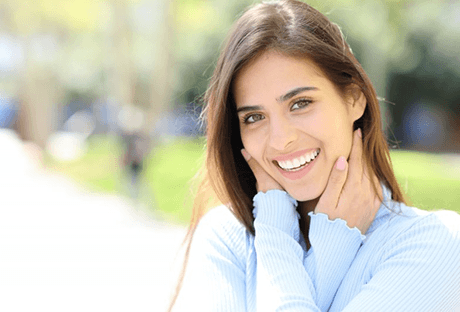 Cosmetic dental services are generally covered by dental insurance, so you won't typically expect your veneers to receive coverage. Still, our team can help walk you through your financing options to make your procedure more manageable. We have an in-house membership plan that can offer 15% discounts on all treatments, including veneers. We're also partnered with CareCredit and Lending Club—third-party financiers that can split the price of the procedure into monthly payments with little to zero interest!
Veneers FAQs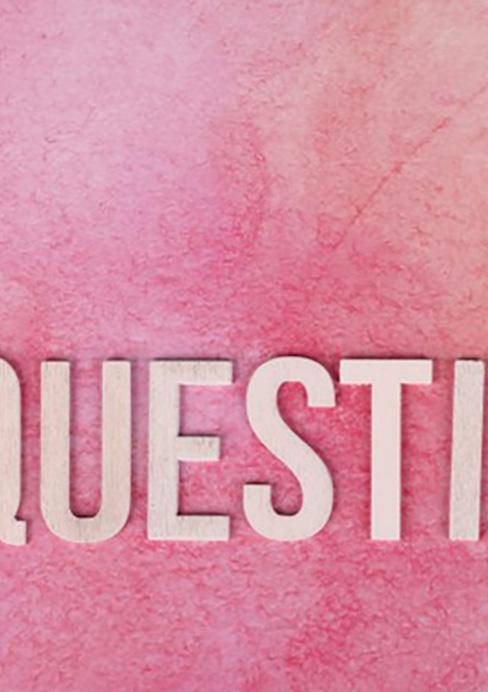 Veneers are a great option to turn the smile of your dreams into reality, but they are a big investment. Don't worry if you have a few concerns. Your dentist at Pasadena Family Dentistry will explain everything during your consultation. While you wait for your appointment, here are the answers to the most frequently asked questions to help determine if veneers are right for you.
Are Veneers Permanent?
Veneers aren't permanent because they need to be replaced eventually, but they aren't reversible either. The process of getting veneers requires some enamel to be removed. This is necessary to ensure they sit flush for a strong bond. Although this doesn't harm your teeth, your enamel won't grow back if your veneers are removed. Therefore, your teeth must always be covered by restorations, whether veneers or crowns.
How Many Veneers Will I Need?
A veneer can be applied to a single tooth to enhance its color, size, and shape. However, the goal is to improve your entire smile. As a result, your cosmetic dentist will recommend bonding veneers to the teeth that show when you smile. Every mouth is unique, so there's no way to know how many veneers you'll need until after your consultation. Some patients may require 4 or 6, while others may need 8 or more.
Do Veneers Feel Natural?
Veneers are thinner than ever, so they won't feel heavy or bulky. Each veneer will fit like a glove. You won't have to worry about any uncomfortable ledges or ridges. It can take a few days to get used to wearing your restorations, but in no time at all, you may soon forget they aren't part of your real teeth. Your veneers will look and feel natural.
How Long Do Veneers Last?
The average lifespan of a veneer is about 10 years, but it's not unusual for them to last for much longer. Many factors affect the life expectancy, like your oral hygiene routine. You can get the most from your investment by brushing and flossing using nonabrasive dental products. Break any bad habits that may damage your veneers, like chewing on your fingernails. Besides caring for your mouth at home, visit your dentist every 6 months for a cleaning and checkup. They'll keep your teeth and gums healthy while also monitoring your veneers for any issues.
Can I Use My Dental Insurance for Veneers?
Dental insurance rarely covers elective services, like veneers. However, your benefits may cover certain aspects of your treatment, like your consultation or any diagnostic or restorative services. A member of our office will work on your behalf with your dental insurance to maximize any applicable coverage. They will explain how your benefits are being used and your payment options for any remaining balance, like financing. Based on your credit approval, you can pay any out-of-pocket costs using a monthly payment plan to keep a picture-perfect smile affordable.