Gum Recontouring – Pasadena, TX
Repair and Reshape Your Smile
Looking for a cosmetic dentist who can do something about your smile's aesthetic? At Pasadena Family Dentistry, we know imperfections can extend beyond your teeth. Your gums may appear "too gummy" or uneven, leaving you feeling self-conscious about the way you look. If you are ready to do something about it, allow us to recommend gum recontouring at our Pasaden, TX dental office. This unique procedure uses a soft tissue laser to remove excess tissue and transform your smile.
Why Choose Pasadena Family Dentistry for Gum Recontouring?
State-of-the-Art Soft Tissue Laser
Friendly, Professional Dentist and Staff
All Treatments are Thoroughly Explained
What is Gum Recontouring?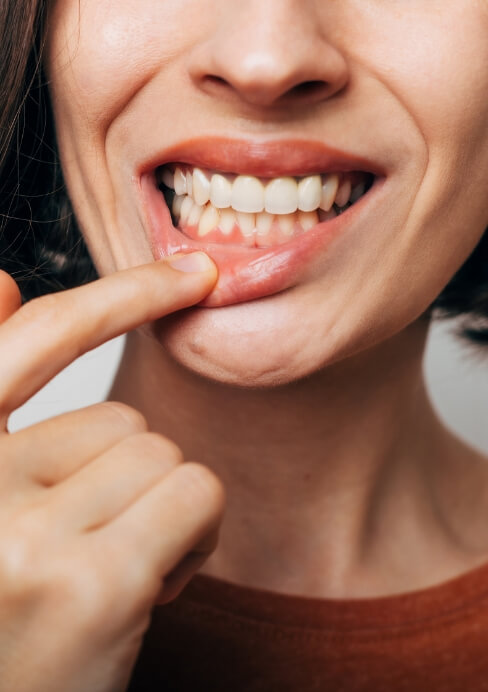 Want to remove excess gum tissue? Ready to see an even smile for the first time? With gum recontouring, we can easily reshape your gumline to create a balanced look. Teeth are not only the problem areas of a person's smile, which is why we are pleased to offer this unique solution to help you achieve the smile you deserve.
Gum recontouring is a great way to not only improve aesthetics but also lengthen a tooth to reveal more structure should you require a dental restoration (i.e., crown).
How Does the Process Work?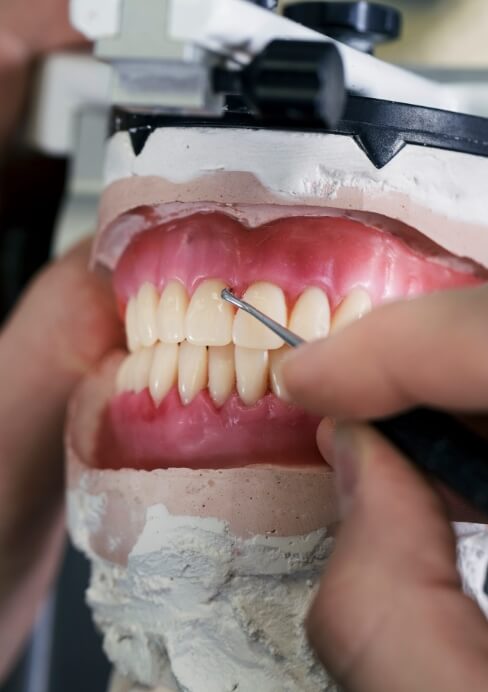 If you are looking for a "dentist near me" who offers more advanced technological solutions to perform such procedures, you're in luck. At Pasadena Family Dentistry, we use a soft tissue laser instead of the traditional scalpel and sutures.
But before we can begin the actual procedure, it is necessary that you schedule a consultation with one of our talented dentists. During this visit, you will explain what you hope to achieve with gum recontouring as well as allow us to examine your smile. This will allow us to create a customized treatment plan for you.
When arriving for your recontouring procedure, you will receive a local anesthetic to ensure you feel nothing throughout treatment. The soft tissue laser works to minimize any potential discomfort; however, our team wants to make sure you are fully relaxed during the visit.
Once our team is ready, we will begin to carefully remove excess gum tissue with the help of the soft tissue laser. This piece of technology cauterizes while it moves swiftly along your gumline, minimizing the chances of excessive bleeding.
After the procedure is complete, you will spend a short time recovering; however, because of the soft tissue laser, your chances of bleeding, swelling, and infection are significantly lowered.
Who is a Good Candidate?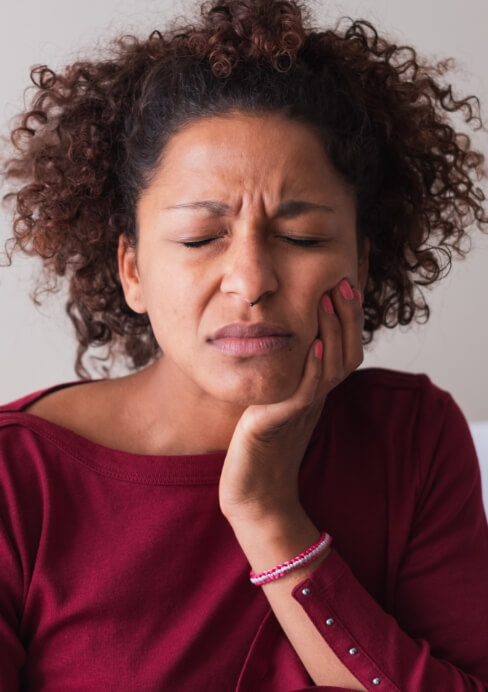 To receive any type of cosmetic dentistry service, you must have good general oral health. This means you will need to be free of tooth decay and gum disease. Should either of these be found during your exam, our team will work to address them as quickly as possible so that you can move forward with gum recontouring.
You will be considered a good candidate for this type of cosmetic procedure if you:
Have what appears to be a "gummy" smile
Have teeth that appear too short or "stubby"
Need a dental crown but do not have enough exposed tooth structure
Why Pasadena Family Dentistry is the Right Choice for You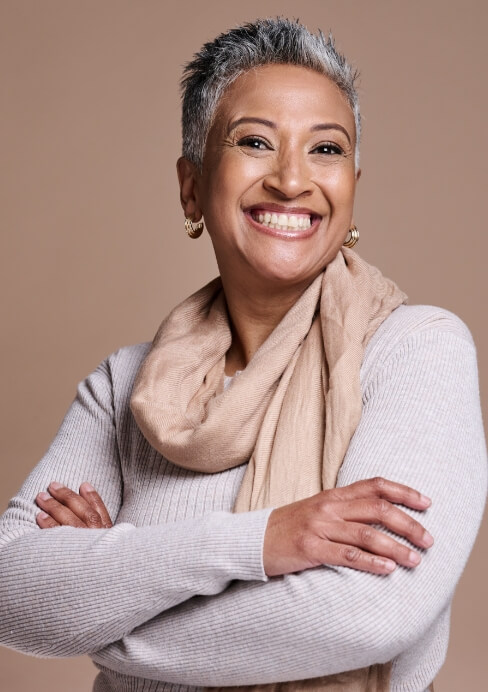 By choosing Pasadena Family Dentistry for gum recontouring, you:
Are guaranteed a personalized experience that is tailored to your individual needs
Will receive a team of dentists who are committed to providing increased patient satisfaction with the use of updated technology
Will undergo a much faster and more effective procedure because of the use of a soft tissue laser
Will receive first-rate dental care from three highly-qualified, experienced, and fully-trained professionals